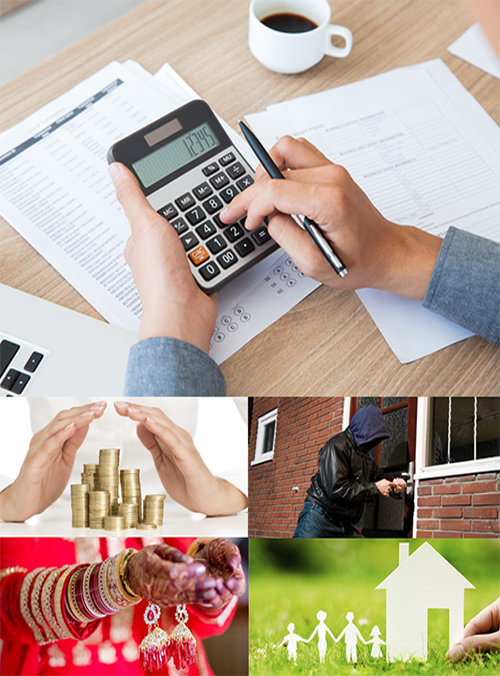 Financial Cost of reconstruction :
The insurance policies would pay for your reconstruction cost in-case of damage to your property. This cost is determined or calculated based on the area of your house multiplied by the construction cost per square feet.
Asset Protection :
Home insurance policy cover the contents that are kept in your house. If some damage is caused to your house or the contents, due to earthquake or fire break out or any other natural calamity. Your home insurance policy would provide you with financial assistance.
Theft & burglary :
Your home and asset protection will also provide coverage for your valuables in case of theft or burglary.You need to provide a list of the items you want protection for and they will be covered incase they are stolen from your house.
Jewellery Coverage :
There are specialized jewellery protection plans that will help you protect one of your most valued possessions. Jewellery Insurance is offered as a special rider in the home insurance policy.
Ample coverage benefit at a low premium :
Getting your home and property insured is not expensive, to secure your home.